The most wanted hair extensions shop names 2016
See the most wanted hair extensions shop names for the first semester 2016. Many of you selected one or more options from the list of hair extensions shop names. Out of more than 100 hair extensions store names, your favourites are:
BestHairExtensionsBoutique and AllBrazilianHairExtensions.
The top 10 list shows many of you prefer a hair extensions shop with Brazilian in the name, and let's be honest. The demand for Brazilian hair amongst our clients is also still the most popular.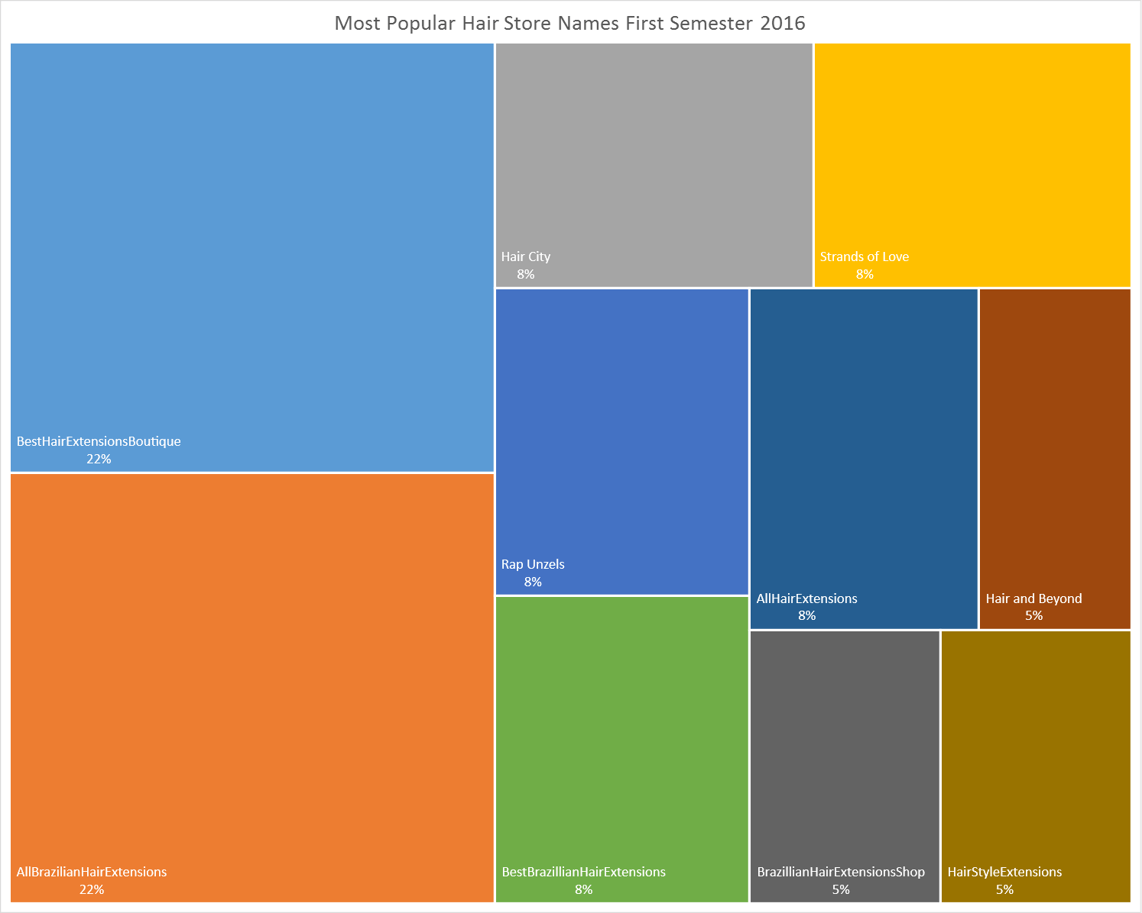 Another interesting observation is you like to use some humor in the name. Names like Hair City, Hair and Beyond or Rap Unzels are funny or music or movie theme related. This is an interesting choice because you are not only closer to the interest of your ideal client, the name is easy to remember too.
For Search Engine Optimisation many of you preferred popular hair extensions shop names with the word "hair" or "extensions" in the name. AllHairExtensions, HairStyleExtensions AllIndianHairExtensions.
So, thank you for helping to find the most wanted hair extensions shop names for the first six months of 2016. If you are looking for a name, you can simply check if one of these popular and most wanted names are still available. Make sure they fit with your mission and ideal client.
To get more clients you need to attract people to your website. Even if you are in a start-up phase it is smart to claim your name, domain name, as fast as possible. Why?
First of all you have only one opportunity
You will start talking with many people about your dream, your own hair business and that's a great opportunity. These people are very interested because they can share their ideas with you, the see and feel your enthusiasm and that makes them want to know more about you. Their ears and eyes are fully concentrated to absorb the name of that fantastic new hair extensions store in town. Give them your name and once you are ready to launch your hair extensions shop, they will be the first to remember you. So claim your name.
Why should somebodyelse benefit from your hard work
Another reason is, you will start to prepare your business plan, registration, building your network and you have to have a business name. Imagine if you are ready to launch your business and the name has been taken. You can do everything all over again and people might want to buy from you but end up in the store of somebody else!
Visit the page full of names, read the tips and suggestions for the most wanted hair extensions shop names, pick and one or two you like.
Do not forget to tweet the name to me, so I can tell all the names of the world about your most wanted hair extensions shop! Let's grow your business!