Lox of Luv Mayvenn
Sold Exclusively Through Salon Professionals
Don't snooze on the 25% off FLASH sale going on now. First come first serve while supplies last. Things are already starting to run out, get yours today! #ineedhair #mayvennhair #haironfleek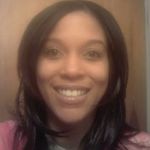 SAVE 25% NOW – USE PROMO CODE: FLASH
Come and VISIT US! for your hair extensions
The best quality of 100% human hair, tangle-free guaranteed or your money back.
Check out my websitefor contact info
You never run your business alone Get the Business Plan Templates with eBook, Busines Plan Templates, 30 minutes support by Skype, #BuyHair Collective, Hair Suppliers, Promotion and much more for only USD 29.
CLICK Here
How to Make Money in a Business that´s Still Fun!
Every day women all over the world buy hair extensions, Straight, Wavy, Curly … just the hair extensions that makes them look the way like they should, beautiful. And now your side of the story, every day people are selling hair extensions, weft, clip in, feather… just the hair extensions that make their clients look best and why won´t you be the one selling?