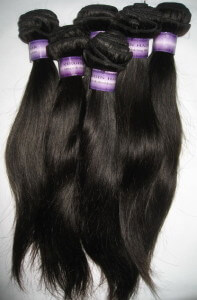 Is your hair business not growing?
You work hard to get the best hair extensions for your shop and you spend a lot of time to find clients, but sometimes your business is still not growing. The main reasons why a business fails are:
Lack of sales
Lack of experience
The competition
Okay you will say, this I could have figured out myself, so we made a short list of more practical issues that support the above mentioned main reasons.
In many cases a non performing hair business suffers from (plus a tip to improve this):
Has insufficient capital, no clear use of cash flow projections
Is located on a poor location, you cannot be found by visitors that will actually buy from you. This applies both for brick and mortar salons and shops and for online hair shops. Figure out where your clients are, for online this is take into account not only information on hair extensions, but get noticed around topics like beauty or pets.
You have a poor inventory management, you invest too much money in stock that stays on the shelf too long. Check our post on how to optimize your inventory policy.
Perhaps your salon is too big and you do not use all the space, or you invested in equipment you do not use. Try to get a partnership with another beauty shop, for example nail studio and share space.
Many business owners of a failing company use business funds for personal use, this can be money but also too much holidays? It's good to be your own boss, but do not allow you too many days off, unless you can afford it.
You spend money on advertising but do not monitor the impact, nice to place an ad in a local newsletter, but if this never generates traffic or better clients to your salon or hair shop, stop wasting your money. Use google analytics to monitor the performance of your marketing effort.
That's a lot that can go wrong, so how to turn your hair business into a successful business again?
First of all, you have to turn that switch, every time you wake up think today will be the best business day you ever had, start your day in a positive mode. Everyday!
Then make sure you focus, put all your focus on one think, getting more customers.
New customers for your hair business will generate fresh blood into your business. Not only your business but also you yourself should market your brand.
Use the combination of Internet and Direct Marketing to market your hair business and to get more clients.
Instead of most business expenses that only cost you money, marketing can generate money because it will drive buying clients to your business, all you have to do is to connect the client with something she already wants.
Again it's the focus that matters, avoid to do a lot of things in one day, like direct marketing, advertisements in magazines, AdWords advertisements, hair extensions parties. Make sure you analyse all the effort from the past and figure out which marketing method generated the most clients for your hair business.
Now focus today and the rest of the month on this approach because communication and marketing are all about repetition, over and over again or at last 7 to 8 times. Do not change to another marketing channel because your first week does not generate satisfactory results, better to analyse what might be the cause and improve the chosen method.