New Years Resolution Quotes
Every year people make new resolutions, but how often, even before the month of January has finished, these New Years Resolutions have vanished and old habits take over again? How long have you been thinking of opening your own hair extensions business, how many times did you got excited to be the proud owner of your own hair selling business, selling Brazilian, Malaysian, Peruvian or any other 6A grade hair? And how many times did you think, let´s wait a little bit more, let me sleep over it just one more time?
We are going to help you to stay awake, to stay awake so you can not only start selling hair, but also make some nice money at the same time.
¨Cheers to a new year and another chance for us to get it right – Oprah Winfrey (New Years Resolution quotes)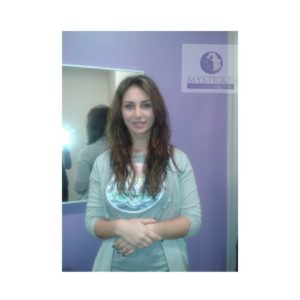 Instead of this year only reading some New Years Resolution Quotes, How To Sell Hair Extensions and Mystique Hair Collections are going to take you one level higher, you are going to stick to your resolutions until the first money is pouring in. Than you can decide for yourself if you want to continue.
Okay, the secret is, most method to inspire you to a higher level of productivity are forgetting you are a human being. You are not a machine right, because you have emotions and only if you include emotions in your method you will be able to stay loyal to your New Years Resolutions.
¨May all your troubles last as long as your New Year´s Resolutions¨ -Joey Adams. (New Years Resolution quotes).
First of all most people are great in doing things that are less urgent than more important tasks. It´s nicer to dedicate your time to more pleasurable things but of less importance. So instead of doing your bookkeeping you check your facebook postings for new opportunities to sell hair or to read the latest news on the new born baby of your best friend. You want to be social right?
How to beat this? Just look for something you can progress in, and measure it, every day 5 minutes more time to run on your hometrainer and it motivates you to continue, especially if you can monitor you did better than yesterday. And if you reward this accomplishment you are absolute on top. So every time you finish something from your todo list, give yourself a cookie or anything else you like, a chocolate bar?
¨Be at war with your vices, at peace with your neighbors, and let every new year find you a better woman¨ – Benjamin Franklin (New Years Resolution quotes)
Now competition is great, do not think your competitors only want to eat your part of the cake. Use them to improve your skills and your performance. So select the best in business that have a franchise comparable with your own hair shop or the one you dream about and keep an eye on them. Let their progress and success in business motivate you to do more better, you do not even to prepare a todo list for this. They are your totdo list and all you have to do is to be a little bit more better. Easy right?
But make sure you only select competitors in the hair business that really are outperformers, and let nature do the rest be sure you are going to copy their behavior. Do not forget, you only have to do it a little bit more better otherwise there will be no progress for you.
Now you can start and let the emotions instead of new years resolutions quotes inspire you, so get into the positive mood, make sure you get rewarded for your achievements and finally let the competition do the work to motivate you to do better.
Okay, one more New Years Resolution Quote just for those who believe all the other stuff will never work for them.
¨in 2016 I will start my own hair selling shop and I let Mystique Hair Collection to help me to succeed!¨