How to become a hair weave distributor
An awesome way to get a nice position in the hair market, is to become a hair weave distributor. It will limit your initial investment in the launch of a hair extensions selling business. At the other hand you will have to work following the guide lines of the hair wholesale company so less freedom as a boss of your own.
How to become a hair weave distributor?
There are a number of hair wholesale suppliers that are in need of distributors, in many cases they look for a collaboration with salons or beauty firms to broaden the number of sales contacts. But if you plan to only resell hair extensions and you have an interesting clientele, the hear weave distribution will work for you too.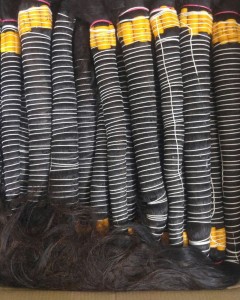 Check hair extensions wholesale suppliers
The easiest way to start to become a hair weave distributor is to check on the internet for wholesale companies. Some of them might also be offering the service to start as a distributor, depending on the firm,  they require an upfront sign up fee and a monthly payment (like Pure remy) of you also have hair suppliers that allow you to start for free. Be sure to check if you are allowed to offer your clients other brands, better to know before you start than after you are a hair weave distributor for some time and you want to expand your hair business.
Learn how to get Money to Start Your Hair Business

Who are you selling hair for
If you act as a hair weave distributor you sell hair extensions from somebody else, so if the quality of the hair will change over time, if you have orders but the wholesale suppliers fails to deliver in time people will blame you for it. So make sure to check other distributors, or the internet on complaints or simply the service level of the hair wholesale supplier.
Start selling hair
In most cases you can use an online registration, for some hair wholesale suppliers you need to be a licensed cosmetologist, so be sure you got your license. Most wholesale suppliers also offer marketing and ready-made websites to support their distributors. Ask how much freedom you have to personalize this website, after all you want the customers to do business with you and not with simply anybody who is a hair weave distributor of that particularly hair supplier. It's important to be able to make the difference, because that will be the only way to grow faster than the rest of the pack.
Communicate to your hair loving clients
Once the registration is done, you can start to order hair. But before you can start to earn money, you should build a network of people with interest in your hair extensions, and that you can turn to become loyal clients. Make sure you keep in touch with them, meet them and drink a cup of tea, spent time with them. For sure you can't meet all your clients if you are an online re-seller but if they live nearby or when you visit their home town, why not making an appointment and have a chat. It's important to understand their needs and to be really interested in their wishes and demands from a client's point of view.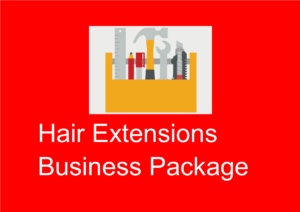 Attract more paying customers
If you are a distributor you have a lot of colleagues within the network who will all compete with you. You can beat them if you perform some marketing on your own, this ourtside the marketing material you received from the distributor. A great way to attract new customers is to start a separate hair blog. On this Blog you demonstrate your own personal experience and love for hair.  This gives you an advantage above your competitors within the Distributors network. Check my support for a hair blog or start your own wordpress blog. 
Measure your marketing and sales
To improve your sales, make sure you understand and make use of any performance tool the hair wholesale supplier provides. Only if you measure the impact of your activities you can improve your sales and grow your hair business. Or improve your knowledge about sales with an online training and sell more.
So good luck selling as a hair weave distributor and if you want to grow as you own hair boss.
Was this post helpful, and are you ready to grow your business ?