This Wednesday I lost my father and great inspirer, Mathieu Franken. At the age of 86 sitting in a chair he passed away, still very suddenly for all of us. I will miss him very much and I am GOD very grateful for a dad and granddad like him.
I made my father the promise to make every day the world around me a better place than the day before.
On the picture my father as I would love to remember him, surrounded with his grand kids.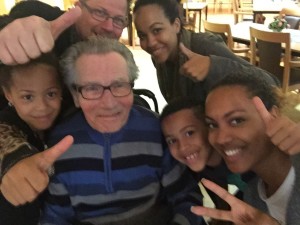 Thank you dad,
Stefan