Online business with free tools
If you start an online business to sell hair extensions and you want to spend your money as much as possible on the purchase of hair extensions, we have the solution for you.
An online business is much cheaper than a business of brick and mortar, and you can start the business tomorrow, or even today if you want.
Course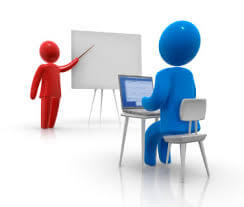 The first step is to educate yourself in the hair and beauty business, or a marketing course. No need to follow a multiple weeks of training, using Udemy you can start any course simply from your house
  and right away. No need to wait to enrol, start today with from marketing to how to open a hair salon.
Social media
Now you think of your name for your online business, and you can open a Facebook, Instagram and Twitter account. Use social media, not to post only offers of the hair you have to sell. Make sure you interact with people on Facebook, Twitter or Instagram. Difficult, time consuming? Not if you use a tool like Hootsuite, this allows you to even monitor multiple social media accounts, to plan the postings the next day or at a time you are not around. Hootsuite allows you to be social online, without losing too much time.
Now you are really in business, you can offer your extensions, test the market and build your network of potential clients, customers and suppliers.
Stay connected
This is the best time to start a newsletter, if you use a newsletter you can build an excellent relation with people that have visited your social media platform, you can even let people subscribe to your newsletter if they visit your Facebook page.
Use your email list, together with your followers on twitter, Facebook and Instagram to figure out what the needs of your clients are. In other words, perform a market survey. We recommend Gizmo, for nothing you can get so much insight about what your potential clients are looking for, in terms of hair, service and customer service. Now you know so much of your market, you could even consider to pay for this valuable information.
Your online business name
The market knows about you through your social media, your awesome newsletter and of course you know the market thanks to the market survey's you perform. Now it's time to put a real web shop online, blue host will host your online business and for very little money a month you will have a reliable hosting company with 24 / 7 customer service. Do not forget to register the name of your company as a domain name, too bad of after all your work somebody else takes all the credits.
Sell hair online on other websites
To sell your hair you can use e-junkie, not only to have a fully automated order and payment process, but also to expand your online business to other websites. Indeed, you can offer your brand of hair extensions also on the websites of other people, for example your friend who is a famous vlogger, or a community website looking for sponsors. If people see your hair on the website of for example your community, they can buy the hair and you pay a referral commission to the person who owns the website.
Talk to your clients and keep them happy
Now you are nearly there, what about improving the online experience of your clients by offering them the possibility to speak to you. Online business with a personal touch, a guarantee for higher sales levels.
Now the whole process is done, you have a fully automated online business with nearly 100% free tools. No reason to wait right! Tell us how it goes please!