My Mission, to make dreams come true!
Nearly five years ago I started How to Sell Hair Extensions, with the mission to support women all over the world to become financially independent. To make their dream come true, to be able to invest in their own future and the well-being of their loved ones.
My Inspiration, you!
Daily I speak with many women and every time I get emotionally touched and inspired by their story.
From single mothers who try to set up a business, while they have one or two day-time jobs. University students who want to pay for their school fees by selling hair. Mothers who love their daughters so much they pay the start-up cost. Girls from Africa with beautiful dreams to sell hair extensions to make it a better world for all of us.
And there are many, many others examples of people who all deserve to get their change to start a hair business. People who do not have too much money. The money they have is needed to buy hair extensions. They always ask for the smallest possible inventory, but fear the pain to say no to a client because they ran out of stock.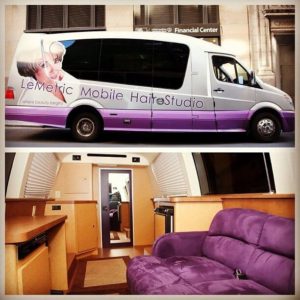 My free support
My mission with How to Sell Hair Extensions has always been to keep the money they need to invest to start and grow their business as small as possible. The website is full of stories and educational material for free. The same goes for the newsletter. Many other supporting material is available for not only little money, also with extra tools and support to help to earn money as fast as possible.
My dream, more people start own hair business
I am very excited to see the astonishing growth of interest to start a hair business from countries in Africa and South America for example. Countries that originally headed the list of countries with the highest numbers of start-ups in hair business, now risk to be overtaken by other countries. Kenya in the east of Africa for example already shows more activity then Nigeria. The online hair business is booming and more women start their own website.
My problem, how to keep on supporting for free
This growth also means more women who can become financially independent, but also a growing number of women with a smaller budget to start their own business. The demand for free advice is growing and this sometimes conflicts with the available resources of How to Sell Hair Extensions.
Thus, this success asks for a change to avoid I have to stop with this field of How to Sell Hair Extensions. I want to help as many people as possible, and I want to continue with How to Sell Hair Extensions with the goal to help many others for free or only a little investment.
My question to you, help me!
I will start to work on this change of the business model to continue my mission of How to Sell Hair Extensions. For example, to offer more interesting deals from other companies, to start with premium advertisements for hair stores, all with you, the client focus on top. This all be part of my "Change How to Sell Hair Extensions Project". And I need your help to make this happen in a way you will be benefit most of it.
Do you have any suggestions or ideas, I could implement to continue my mission of How to Sell Hair Extensions, please let me know. I will show you my appreciation by telling the whole world about you! Or perhaps we can do business together. Please share your suggestions by email, social media or in the comment below this post, thank you!