ZaziWigmart hair blog Ghana
Imoh from Ghana wanted to connect with her ideal clients. She was looking how to share more with her 5k+ followers on Facebook. Last month she started a hair blog for Ghana. And she received her first comments already from Naomi and Eunice.
Imoh has had a good eye for beauty ever since she was eight years old. Back then it was to look great herself, but now as entrepreneur she has a hair blog in Ghana and she sells hair through Zaziwigmart.
Zaziwigmart is a retailer of beautiful 100% premium fibre wigs, full wigs, half wigs, customized wigs and crochet braids. Her aim is to ensure she provides her customers with quality products to make them look beautiful at an affordable price. She believes her clients deserve the best wigs in Ghana and Nigeria.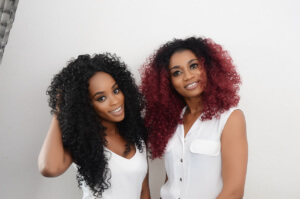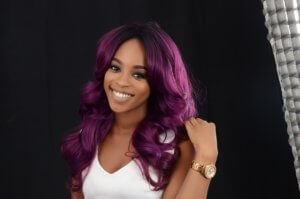 Start Hair Blog Ghana
To start with the hair blog in Ghana we first discussed her ideal clients, who in the hair market she wants to service with her products? In two sessions Imoh and I managed to fill in the templates what helped to get a good idea about her ideal client. Information about demographics, working or education environment and goals and challenges her ideal client faces. It was an eye opening exercise and fun to do. With the cherry on the cake top find the picture of the ideal client we named her Nana Ama. A beautiful name I would say,
Birth of Nana Ama
After the "birth" or creation of Nana Ama it was easier to communicate with the ideal client. To wrote a blog post the picture of Nama Ama is put on my desk and she inspires me to find the topics. For a new blog to have two comments this quick shows the ideal client profile works. But if needed we can fine-tune the information we have to get even closer to Nama Ama.
Imoh wanted to have one post a week, so we are publishing on this frequency right now. A new post is also published using social media. This helps not only to get a larger audience who can read the post, it also helps to picked up by the search engines, like Google.
Check Zaziwigmart
Check Zaziwigmart hair blog Ghana and let me know what you think about it! Or start your own hair blog