All about Chinese Hair Suppliers Dijun hair
It all started in Heze (菏澤;) an attractive area in China, famous for its flowers, the Peony. A century ago the Peony was the national flower of China, the "king of flowers", symbolizing honour, wealth, and aristocracy, as well as love, affection and feminine beauty.
A place with so much love, affection and beauty can only be the source of other gorgeous things, like… human hair extensions.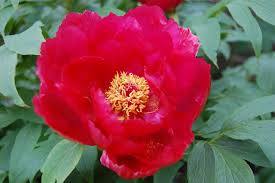 It's for that reason, more than a decade ago Dijun Hair founded their factory in Heze. This area is also the biggest human hair production center in China. Dijun hair started a small factory that grew in these years to a site occupying 6,000 square meters.
Dijun hair 400 dedicated hands, taking care of the manufacturing of human hair products, every working day and making them one of the largest Chinese Hair Suppliers. They also have a team of 10 designers to, not only develop and maintain the fashionable design of your hair, but also to keep investing in innovation and the latest hair trends.
They follow the needs of their clients and have the best straight hair, body wave hair, loose wave hair, kinky Curly and deep wave hair.
This Chinese Supplier has advanced dyeing technology and all colours can be customized by their clients. Other than most Chinese Hair Suppliers they have a high quality control of the raw material to assure they supply the best qualified products to their customers.
Dijun hair has happy customers, all over the world, thanks to our high quality, good service and fast delivery.
How To Sell Hair Extensions is proud to support Dijun Hair with their expansion to new markets and to grow further in existing markets like South America.
An extra source for our clients to obtain hair extensions and to grow their hair business
Leave a comment if you want support with the expansion of your wholesale hair business