How to find a wholesale vendor?
A very important question because the wholesale supplier will make or break the success of your hair extensions store.
If you know to find a good wholesale vendor of hair extensions or wigs, you can easily start to grow your network of loyal clients. If you have bad luck and the vendor you selected underperforms your dream get's affected in a negative way.
So how to find a wholesale vendor?
Before you start to google wholesale vendor hair extensions you have to do some homework. Consider the selection of a hair vendor like a separate project in your business planning.
7 steps to find your vendor
Step 1. Define your business requirements. Know what kind of extensions your clients, or ideal clients are looking for. Know your unique selling proposition, or how to be different. Take into account the time to delivery, the possibilities for samples and drop shipping.
Step 2. Search the internet, visit hair and beauty trade shows to find a list of wholesale vendors.
Step 3. Develop evaluation criteria. Make a list of criteria you want to use to compare the various wholesale vendors. If you prepare a list before you analyse the vendors you can compare all vendors in an objective way. In this phase some vendors will be removed from your list, because they do not fit in your criteria.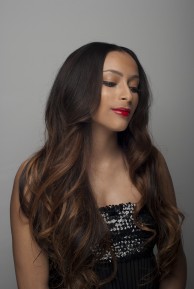 Step 4: Conduct Vendor Briefings.
Contact the vendors you selected, and see how they communicate, answer questions or share information. Also very important, see if you speak the same language, I mean do you understand each other. Especially important if the suppliers are located in a country with a different culture and language. The use of the same word, does not mean you talk about the same issue!
Step 5: Evaluate Vendors and check samples
Now it's time to place some sample orders or to get samples and test the hair. If possible install the hair, so you can experience what your customers will experience. But also analyse the various evaluation criteria.
Now you are able to select the hair vendor you want to order your hair from, if possible consider to select a second supplier, This will mitigate the risk of disruption of your business if the first suppliers fails to deliver.