How do I become a distributor?
You have a lot of friends and they love the hair you wear! You want a bigger house but you did not wed a rich spouse.
So what can you do? Why wouldn't you combine the two, your network of friends and your passion for hair to make money?
So you start to analyse the needs of your friends, what do they like and what not? You also check the competition so you know how to be different and then… you check your wallet. How much hair can you buy?
In case this is a painful meeting with the bottom of your wallet, and you cannot buy the stock you need to satisfy the hair needs of your friends, does this mean your dream is over?
Nope, because you can always consider to become a distributor of hair. No more headache about money invested in your hair inventory, but always money in your pocket and the freedom to go with the flow. The market wants Kinky Curly, you sell Kinky Curly, the market wants straight, you go straight. Everything possible, optimal flexibility!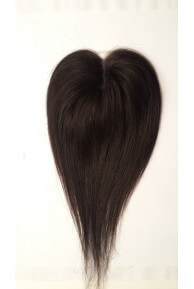 You want to become a distributor?
In general, there are two options, you take a website that has been designed by a wholesale company and market your hair exactly like they want, or … you design your own brand, your own website and you become a distributor using your own private label.
You decide how much freedom you like
If you want to be your own boss, if you know what your ideal clients need and like, it should be 100% your business and you only need help on the logistics and inventory. Design your own website, use your own brand name , but sell the hair from the wholesaler as if it comes out of your own warehouse.
Start now!
Contact me if you want to give this a try, leave your motivation in the comments below. This unique offer is open for everybody who is serious in doing business. All you need to do is to schedule a call using the blue Can I help?  Button and for only USD 5.00 we discuss your options to join the team plus you get the eBook "From Dream to Your Own Hair Extensions Business, in only 10 days" and know how you become a distributor! Start selling without inventory!