Turn your online hair store into a revenue booster
You started an online hair store and want all those people who search online to find your store and to buy hair extensions. Because that's the only way to get sales.
You want to grow your online audience; I recommend to follow the series I started on how to turn your online hair store into a revenue booster. Today the first three tips!
Tip 1. Invest 50% of your time in awesome content on the online hair store
You can invest all the money you have and all the time of the day to improve your SEO, or Search Engine Optimization. But if you fail to give your audience the information they are looking for you can better stop right away.
You need to schedule time in your agenda for online marketing. Invest at least 50% of the time you have available for online marketing, Create and write content for your ideal client. And do not forget beautiful pictures.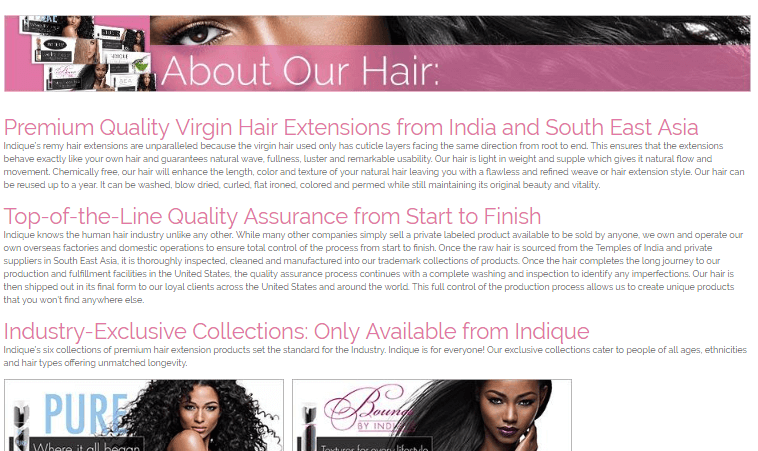 Take for example IndiqueHair, the page about their hair has a nice text but also great pictures. Talk the language of your ideal client and help them to find the right information.
Tip 2 Talk hair right from the start
Your website full of hair extensions, bundle deals and information on maintenance is the collection of many pages, webpages. Search engines are not searching for websites, but for a page that has the information that matches with the need of the person who typed a key word or phrase in the search bar.
See the search result for how to sell hair extensions, you do not see only one website, but various results of individual webpages.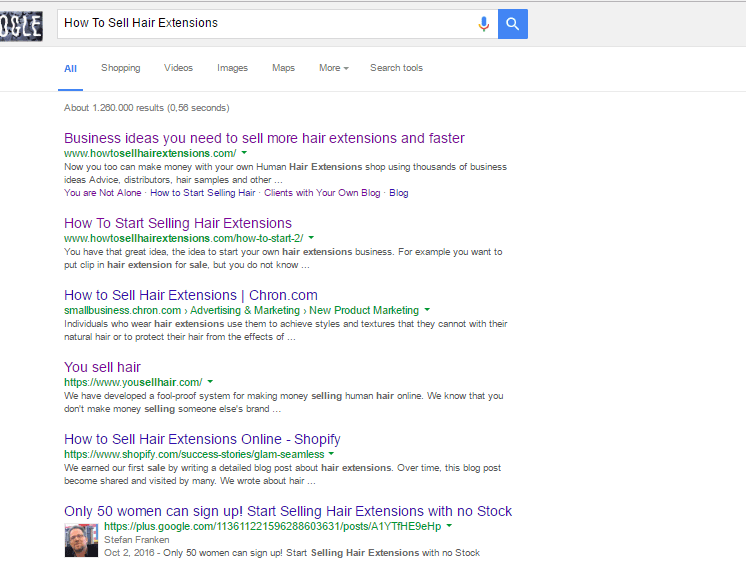 Make it clear from the start what you are sharing on your webpage, you start with your page title. The page title (include in the <title> tag) should be unique for each page and tell the viewer where the page is about.
This is also important because the page title is displayed in the search results of Google or Bing. This will be the first thing people will see and read about your store.
Check for all your pages, does this text explain in a split second what's about and is it attractive enough? The lengths should be around 50 to 60 characters to be sure no cut of will take place.
If you service clients in a specific area, it's smart to include in every page your location.
Tip 3 Make a summary
Every search result shows in short the what the page is about, this helps the viewer to decide if she should click on the link of the search result or not. Google for example might use your summary (in the meta tag) to display with the search result. But if google has the opinion a better piece of text is available they can override your meta tag description.
Look at virginhairvendor.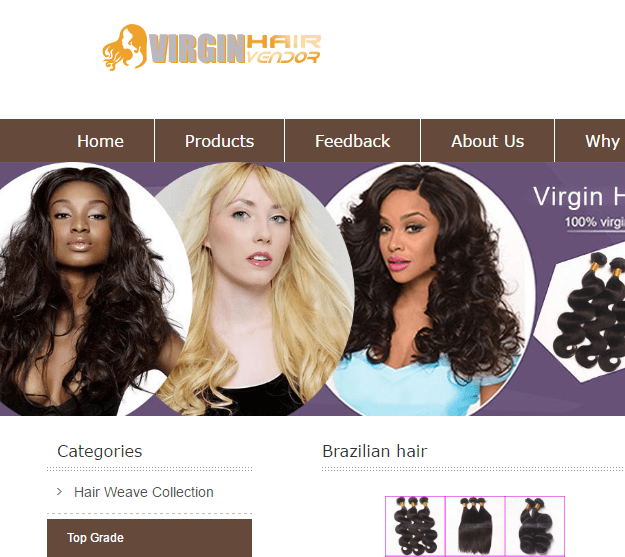 They have included in their meta tags a summary of the page content.
The great thing is any word the visitor used to search for and that's included in the metatag is bolded in the user's query. If somebody is looking for body wave, if you have a post or article with body wave, this will be highlighted. A great way to attract the attention and thus a better change you get a customer!
Tip 4 The roadmap
In any store, and this means also in your online store, you need to help your visitors to find what they are looking for. Create a structure that helps your customer to find, without thinking what they need. So, before you create your website, design a clear path to all your products, articles and for example before and after pictures. Make sure it's logical, and take your website visitors by the hand.
You can also create a roadmap or website structure for the robots search engines use.  For this you can submit your sitemap top the search engines, this will help the search engines to find the right webpages. Go to Google Search Console, previsously namesd webmasterstool for Google to submit your sitemap.
Follow this link: https://www.google.com/webmasters/tools and get access to this useful tool.
For your clients, you can not only make a special page with your sitemap, your navigation panel can help you clients in finding what they are looking for without them thinking too much.