J'adore Human Hair French wave from Everbloom
A sample of 100% Human Hair French wave in my mailbox, that's always nice! This time form Everbloom hair, Qingdao China.
FedEx, DHL or any other courier always turn a smile on my face, because it helps me to test and see the hair suppliers I recommend.
I do not only ask samples before any recommendation, I also get samples later, to be sure constant quality is delivered.
French Wave Sample
This Friday I received a package from Everbloom hair. Daisy is my contact sales person with in Everbloom and she offered me to test the French wave, 100% human hair.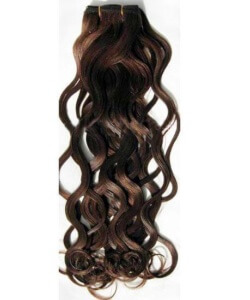 I must admit; I did not get very excited after checking the picture on the website of Everbloom. So, I hesitated a little bit after Daisy made me the offer. However, Daisy has proven to have a good taste, not only because she has a Dutch Boyfriend. She also shares pictures of her weekend trips so I gave her the benefit from the doubt. And ladies I was glad I did.
Because when I opened the parcel and could smell, feel en comb the French wave, it was love at first sight! I do not know if it was the French touch, but j'adore les cheveux !  Or in plain English "I love the hair".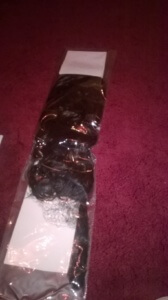 The hair did not shed, not with the comb or my fingers stroking through the hair, and it passed the fibre test.
Now some more serious testing will take place of the French wave, but before I do I wanted to share my first findings. Simply because I could not wait to share this with you.
Daisy offers samples of hair; it is even possible to send any sample of hair you already have to Daisy and to get an exact sample in return at a competitive price!
So please ask me for an introduction or contact Daisy direct and do not forget to mention I recommended her to you. This will give you a special treatment and the best quality of hair!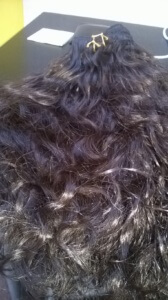 In the mean time, I continue to test the French wave, I will keep you posted!