A Facebook Business Page is like your Livingroom
It will not take long, and every baby born on this world will have her or his own Facebook account. That means, as a business owner you can' t afford not to be present on Facebook.  But you will not be alone, you will be surrounded by millions of Facebook Business Pages. And many of them will be selling hair. So, how will your client find you?
No problem
Do not worry, your Facebook Business Page can score high in the rankings. This mean more people will see, share and like your age. All you need is to follow a few rules.
Drunk under the Christmas tree
Please, do not us your personal page to promote your business on Facebook. It's okay not to only post pictures of hair. But do not overdo it by sharing all your beautiful private moments with your ideal client. Not that many people search the internet looking for a snap chat of your aunt with the face of a lovely bunny.
Show your followers, you are a real person and keep them interested in your postings. New Year party with you and your latest shipment installed, fine. You drunk under the Christmas tree, wrong!

A Facebook Business Page tells the truth
You want people to notice your outstanding postings and to interact, right!
You can read as many articles about successful Facebook postings as you want. No one will tell you what works best for you. Only the Facebook insight page will tell the truth. On this page, you can see exactly what posting your followers liked and shared. This page only comes with a Facebook business Page. A reason more to use this option.
I have seen that brand before
If you are in the hair business you must have a logo. This is a beautiful design that tells the viewer in one blink of the eye who you are and what you sell. Make sure the style, colour and wordings of your logo come back in your website, business card and all your social media profiles. You want to give people that aha feeling. They should think, I have seen that brand before. The more a stranger sees your logo, or brand, especially on different platforms, the more they will feel connected. They will feel your brand can be trusted. And that's good because they will buy from you faster.
Keep your Facebook Business Page look good
The header of your Facebook Business Page is the anchor for your Followers. I just mentioned the importance of one style. This helps people to stay connected. But think of the impact if you replace your furniture in the living room. What is the reaction of your friends if they visit you? "Hey, did you buy a new sofa? How nice!" Your living room feels brand new again, but with the same furniture. You can do the same with a new profile picture, but with the same style, colour setting or theme.
People love to see themselves in a mirror
What happens if people enter your store or salon, or house and they see a mirror? The can't resist to watch themselves in this mirror. You can get the same response if you add in your profile picture your ideal client. Or an item your ideal client has a connection with. You sell Brazilian hair, add a flavour of Brazil to your profile picture. You sell to Afro- Americans use a role model.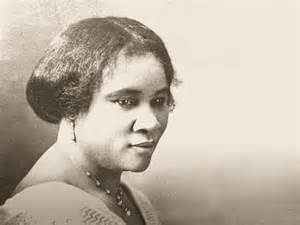 Use a red flag
Bulls in the arena, or in the field, the immediately respond if they see a red flag, fluttering in the wind. The same goes for your followers. Publish a post and make sure the title acts like a red flag. Try to challenge the reader. Instead of "See my new bundle deal", try "Do you like to pay too much for your hair?" It's important to experiment with the titles.  Facebook Insight helps a lot because it will tell you the kind of titles that earned the most interaction, like shares, comments or likes.
What do you want me to do?
Nice your followers read you post, but you had a purpose when you wrote the post. You want your followers to do something. The great thing is, this is exactly what your followers want to know. What do you want me to do now? So, end your post with a clear call to action. Subscribe to my newsletter, leave a comment, tell me more….
Are you ready to grow your Facebook followers?
You want to know how to create a Facebook business page? Leave a comment and I help you!