No PayPal, but you still can get my support
Frustration, disappointment and sadness, just a few emotions I had to deal with the last months. Every time when I talked to an enthusiastic and ambitious girl or women interested to start her own hair business, but needed some support to make it successful. Without PayPal, no possibility to purchase the eBook, the Hair Business Package or one of the other ways to receive support.
Western union was an expensive alternative and not always available, especially not in African countries.
Thanks to Farida from Ghana I have found a solution, you now can get the eBook "From Dream to Your Own Hair Extensions Business, in Only 10 Days", or the Hair Business Package with your credit or debit card without the need to use PayPal.
How can you order without PayPal?
First you select the support you need, for example the eBook. Click on the button to get the eBook and you will see the following PayPal page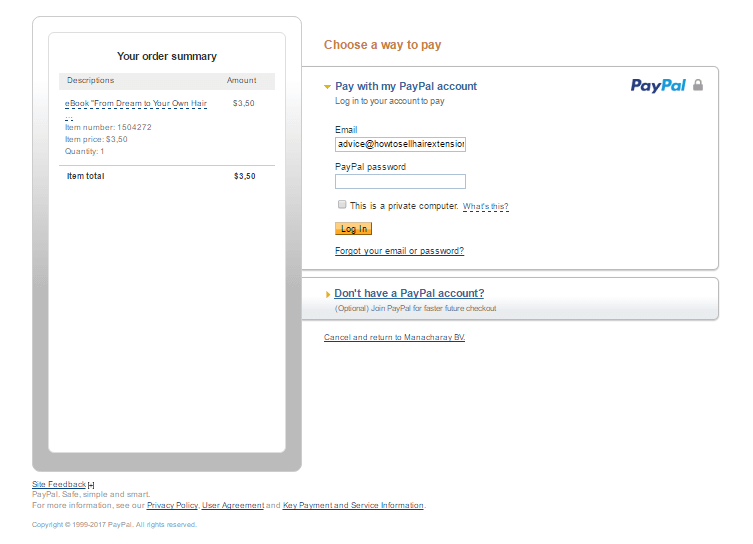 Instead to bounce away, click on the "Don't have a PayPal button", this is on the right side, below the first block for people who use PayPal.
This will open a next screen where you can use the details on your credit or debit card to fill in the form and to purchase the support you need to start selling hair or to grow faster.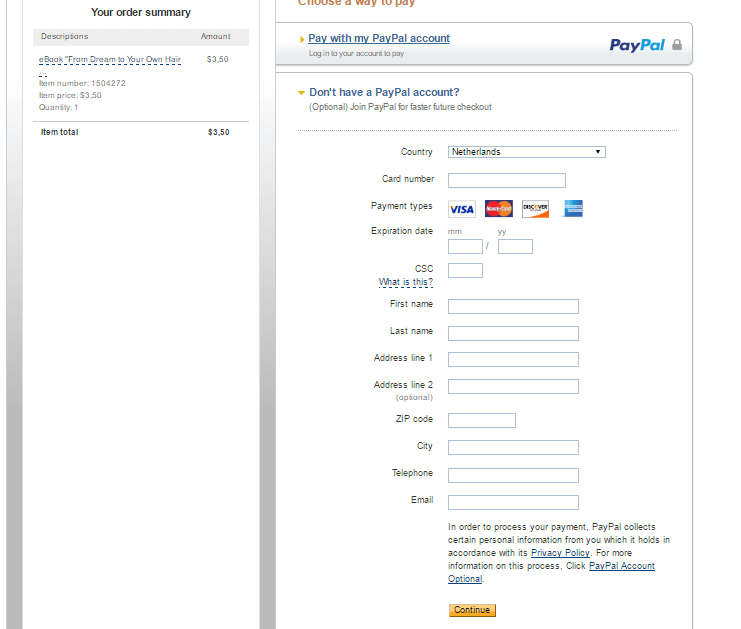 There is no need to sign up, so simply get what you need and no commitments. If it does not work, clear the cookies and try again. In some countries there might still be some restrictions for foreign payments.
Now, start selling hair!