LC Hair Collection
Again, another hair reseller that benefits from our support for hair extensions stores. This time the beautiful and bright Kalai English. She is the founder of LC Hair Collection and launched her website only recently.
See her offer on her special page or share suggestions on Instagram lchairrcollection.
Make sure to follow this new star in the hair extensions business, or contact me to launch your own hair business.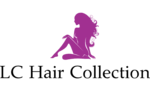 Good luck in the hair business Kalai!