You are full of passion about hair and making others feel good
You know a blog is a great way to attract visitors to your website
but .... you do not have the time to write your blog post?
How to get more loyal visitors
Did you know a blog is a great way to build a true relationship with your visitors. A hair blog will help you to create a community around your brand. This will increase the number of visitors or community members that will become a loyal client of your hair products and services? Let us write your hair blog post based upon your suggestions and our experience in this industry. A hair blog post is a great way to entertain your visitors. Make them love what they read and offer them the best hair solutions at the same time. Plus it will get you higher in the search results of Google or Bing.
How much does it cost me
For only USD 45 a month you have 4 posts for your own hair blog, without spending to much time. You share your ideas for topics and we compose a nice blog post. Minimum 300 and maximum 400 words. Every week of the month a surprise for your visitors. You can get a free WordPress blog if you host your blog on Bluehost, available for $ 3.45 a month. Including a free domain name.
How can I end the blog
You can end the subscription at any time, and you only pay per month in advance. So no yearly fee and absolute freedom for you. Take a subscription and start building your own community.
How does it work
Before we start to write we will define the target audience, or your ideal client, you want to offer your hair extensions. Every blog post will have your ideal client in the center. You can share your ideas for the post if you have time. We write what your client likes and they will appreciate your effort to become loyal visitors and often even clients.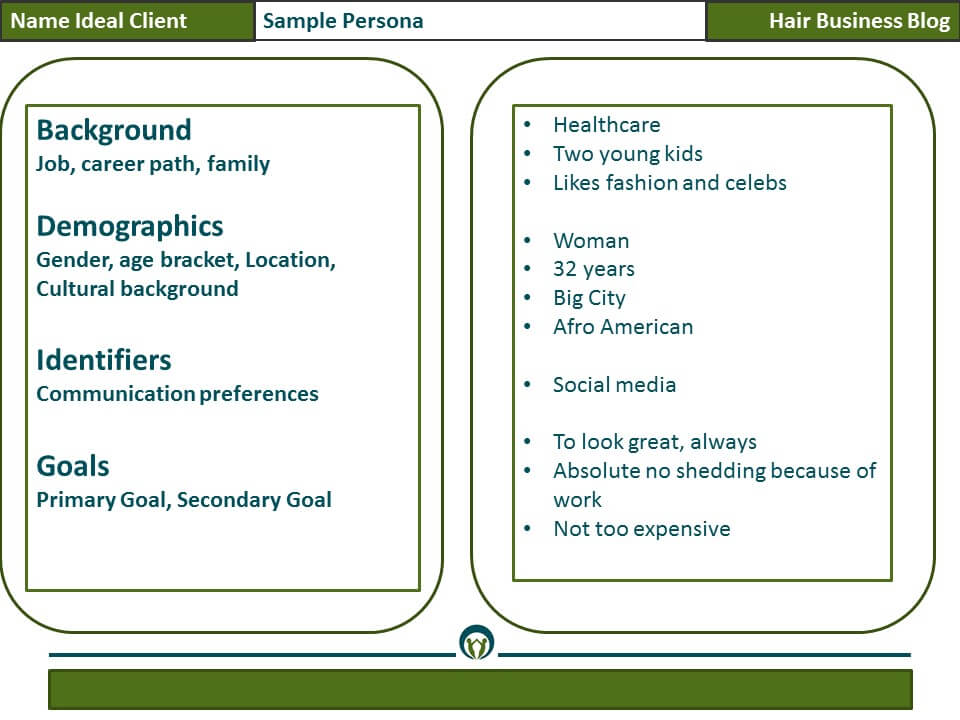 In the screenshot above you see an example template we will use to find together with you your ideal client. This will not only help you to write the best blog posts, but also to focus your marketing messages. Now you know where your client is and what she likes. And what is her goal to purchase hair extensions. If we have the ideal client we will start with your blog.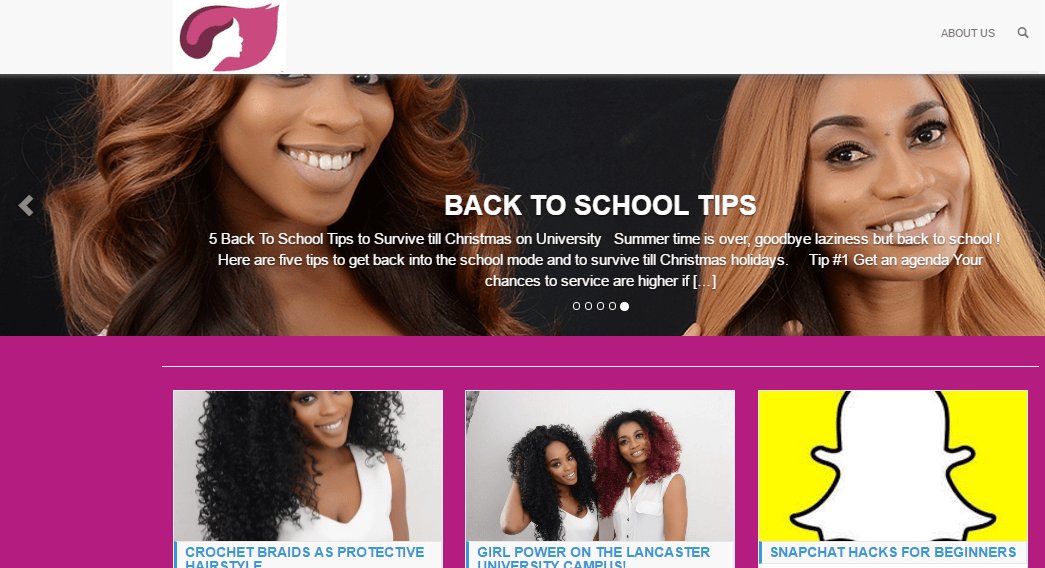 Every week you will publish a new post on your blog, tailor made for your  ideal client and thus your business. Shared through social media, like for example Facebook, Twitter and Instagram.   Your visitors can leave a comment and you can turn them into customers!Have a nice deal!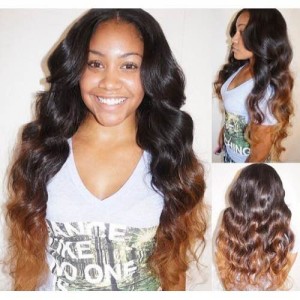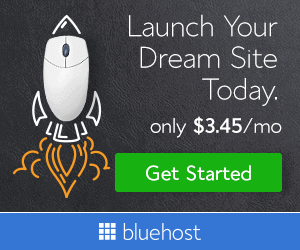 Benefit from the Fall Offer and start your online hair business for only $2.95
Subscription for your own blog posts
Prefer to do it all by yourself
You prefer to set up and write your own hair blog. I recommend Bluehost to get a Free Domain, Free Site Builders, 1-Click WordPress Install and 24/7 Support. So you can focus on writing and turning your visitors into loyal clients. Please share with me your blog because I like to follow your blog and to leave a comment every now and then.