Hair business names
In the hair business names are very important and to find the right name is a very creative step in the business planning process. Not only should you pick a name that reflects your brand identity, but you also need to ensure it is properly registered and protected for the long term. You should also give a thought to whether it's web-ready. Is the domain not already registered by other hair business names? If you select a hair shop name, position yourself in the client looking for the hair extensions, will you look for the name of a person (in this case your own) or will you look for a type of hair, product or feeling (to feel good!).
If you want to know where to think of if you select your hair business names, check our special post about this, see below, just click on the yellow button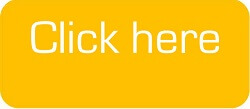 Make sure your brand stands out in the search results of hair business names on Google or Bing.
Selling hair extensions online is a very popular method to sell hair, you can reach a big number of people. You can start with selling to your friends, as a next step you can use free social media platforms like Instagram and Facebook and put your store between all the different hair business names. Make sure your potential clients will be able to find you and grow your hair business on social media to a website and web shop to really start selling online.
To have the complete overview with everything you need to know to launch or grow your own hair business available for everybody this summer and thanks to a fully automated processing we have our Extended Edition eBook available. Read more on The complete guide, four market survey templates and a quick start business plan example!
A lot of people have a dream to start their own hair extensions business, a dream to become their own boss and to get a growing number of clients; happy clients who return to their shop to buy new extensions over and over again finding their favorite shop in the list of hair business names.
But having a dream is not enough to make things work, sometimes a dream can even be an obstacle to setting up your own business, especially if you keep on dreaming.
We learned this from the many emails we received from enthusiastic people who like to start their own hair extensions business, but did not know where to start or how to proceed. Therefore, we from HowToSellHairextensions decided, to write an eBook that helps you and everybody else with a dream to turn this dream into reality.
Who are we HowToSellHairExtensions is a consultancy firm that supports ´start-ups´ as we believe the best drivers for economic recovery and growth are small and medium sized companies.
We want to help start-ups with advice, advertisement space and email consultation for free or in exchange for a small compensation in order to be able to continue our support to everybody with the dream to set up his or her own business. Why? Because we believe people who share can make the difference!
We hope this website, the eBook, The business plan the support to find a hair extensions wholesaler and all the information available on our website will help you.
And we wish you a pleasant ending of your dream and a successful start of your business.