My first international order came for 2 kg weft hair by Mr prince Habib Thengue from Botswana… I was afraid because its my first order !
I shipped that order and his opinion came !!!!
"" we love the hair,its very beautiful " Tippesh Bhoomi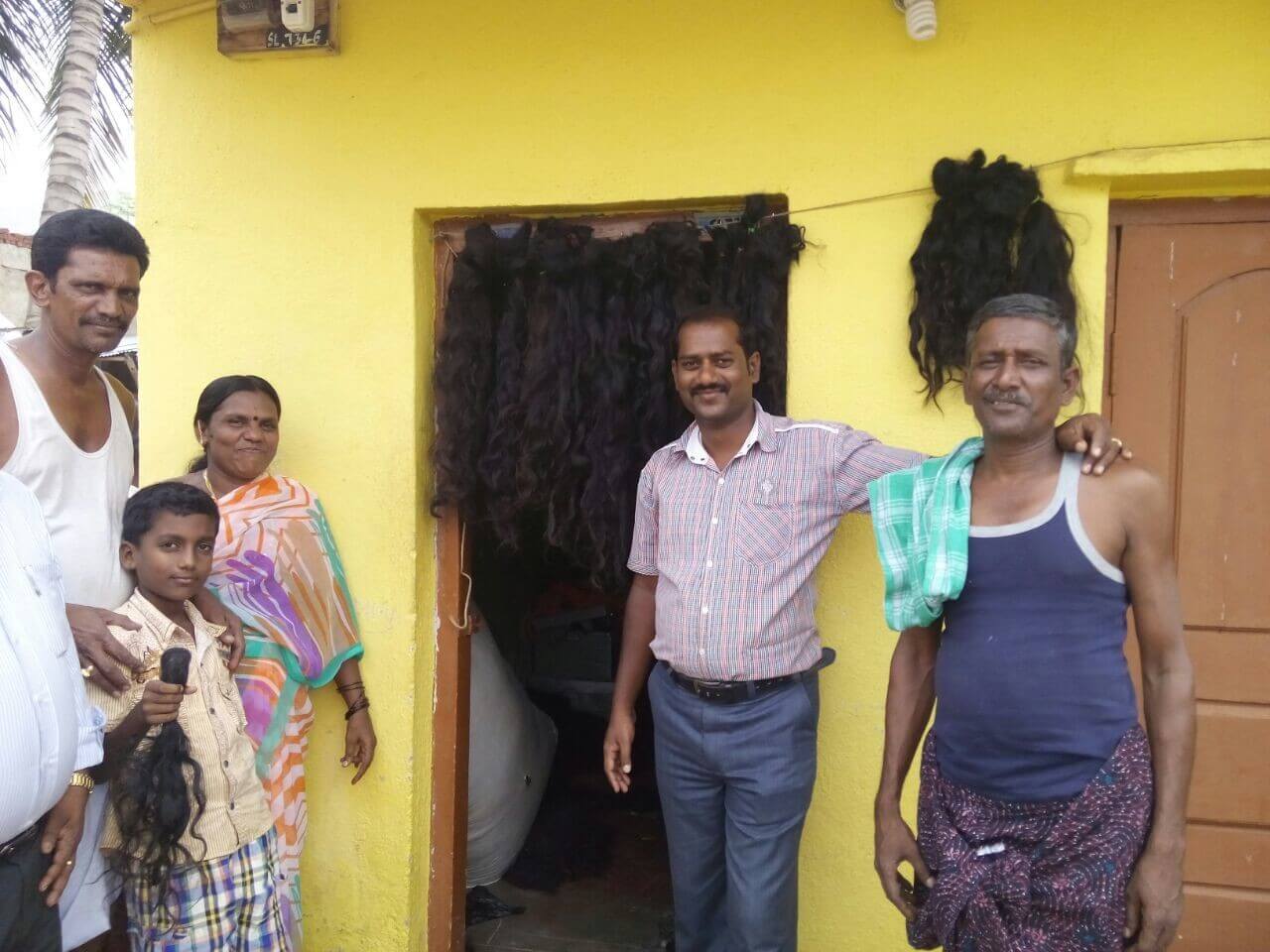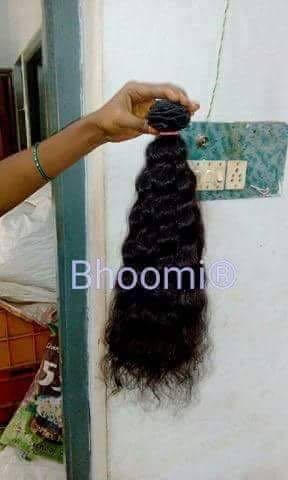 Last week I had an interview with an Indian Hair Exporter, Mister Tippesh Bhoomi from Bangalore. I know Tippesh for some time now as we WhatsApp nearly every day, and besides business and hair, he likes to spend time with his family. So I was not that much surprised when he stopped the interview to go out with his family, a promise he made to his child and Tippesh is a man of his words. In business and in family affairs.
Tippesh opened the interview to tell about his father, "My father, Mr Nahgesh, was an Indian temple hair tender for over a decade. When I was a graduate and searching for a job those days, it was my father who inspired me to become a hair processer and even an Indian hair exporter."
He continued "But how? There were a lot of questions that I had to answer before I could start. I approached many companies via mail about raw hair but without much success. They all wanted to sell me Indian hair, but no one wanted to support me to set up my business. By the same way I approached you, Mr Stefan and I asked you, what to do?"
"You frankly guided me via mails, chats, and filled the courage and you told me don't worry Mr Bhoomi I am with you. Day by day I learnt to process the hair and according to your guidance I opened a website, Facebook account, Twitter, Instagram, LinkedIn, Google plus and update my adds."
There was a moment of rest, only because Tippesh had to take a breath.
"My first international order came for two Kilograms weft hair by Mr Prince Habib Thengue from Botswana… I was afraid because it was my first order! I shipped that order with success and his opinion came!
" we love the hair, it's very beautiful "
"I was very happy and on each steps I shared everything with you, Mr Stefan sir and you gave me also so many contacts who are looking for good quality Indian hair on a very reasonable price.
Now after two years …I am able to send all kinds of raw to ready Indian hair at any quantity."
After this introduction, I took my list of questions and Tippesh answered them all with a great speed and full of enthusiasm.
Who or what is your source of inspiration and why?  "First of all, as I told you my father, but also the availability of temple hair and the huge world-wide demand for Indian hair is the inspiration to me."
How do you source the hair and what treatment does it get? "We get the hair from south Indian holy temples and we give it a clean shampoo wash, remove the lice and we comb and resize it.
The cleaned hair bundles go for triple wefting, then quality checking and packing.
These are the process we do for the hair."
He raised his voice, paused for a second to build up the tension and said: "We don't treat hair chemically like Chinese manufacturers. If we treat the hair it looks very great when a client buys it but durability of hair will be decrease."
Tell us about the current company, Duotemplehairexports¸ when was it founded and how is the business going? "The company started in 2016 after two years of planning and improving the processes and business is going successfully because we are not doing only profit concentrated business. We are only concentrated on making high grade quality products for foreign customers."
How many people work with you in this business? "Mainly we are with three persons Mr Kumaar Meethale, Mr Suraj and myself. Plus 15 to 25 people work in the factory depending on the number of international orders"
Is your family also working with you in this business? "No, initially yes, we included family, but now we have our own production unit sir which can able to supply monthly 1-ton weft hair with super quality. "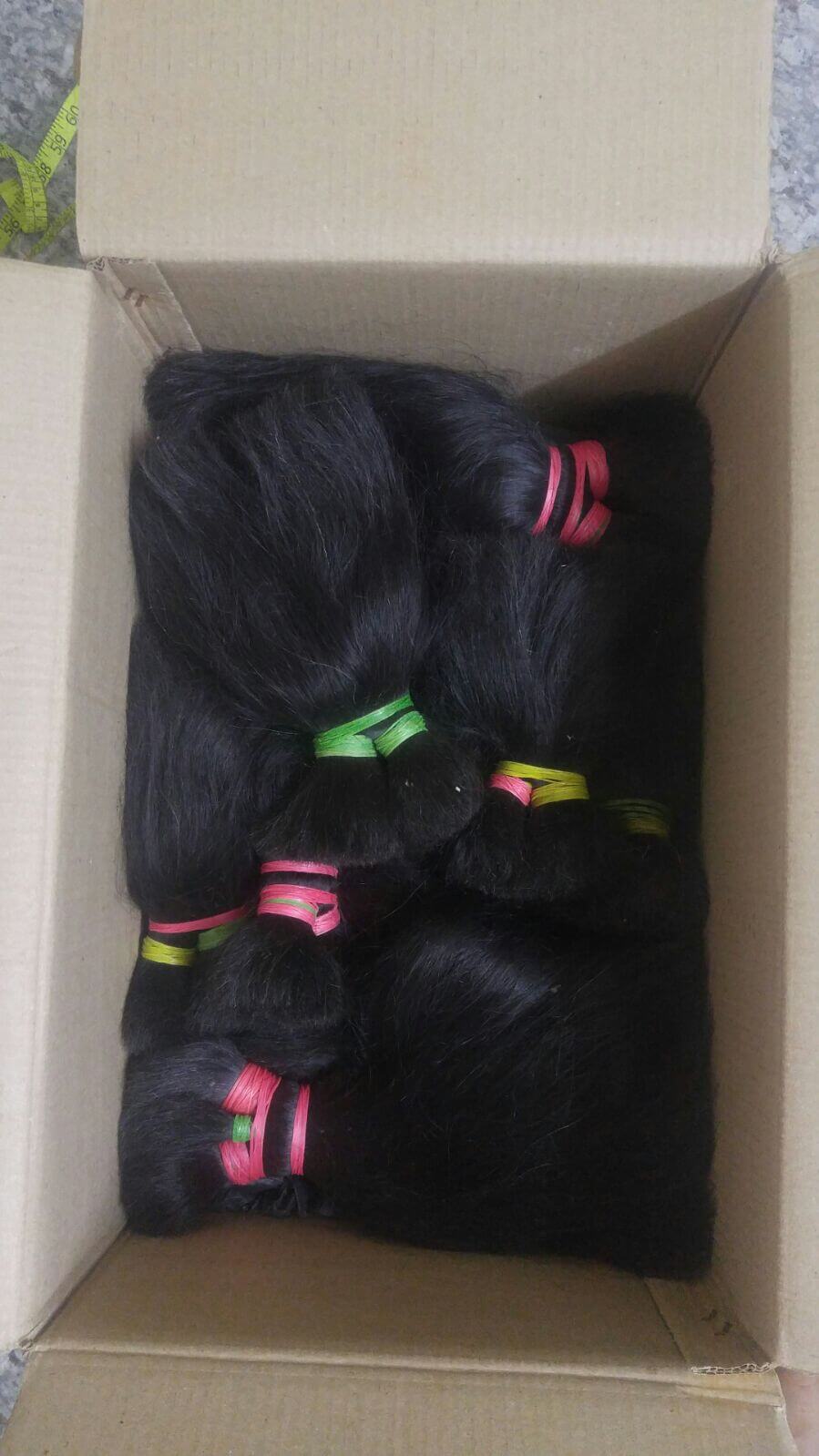 How can people get the hair and can they come to visit you?"  Yes, sir, for sample orders they can order via our profiles like Facebook, Twitter, Instagram and WhatsApp or website. For big orders clients can directly visit our office at Bangalore. If we feel that clients' needs to visit the manufacturing unit we provide that chance to them."
Do you work with a business plan, or do you prefer to work without a plan? "We like to work on plan, we have already regular clients who orders monthly several kilos of weft Hair. And we are planning and looking for more extend of our business worldwide."
To find a reliable supplier is not easy for people in the US, Europe or Africa, how do you help buyers to feel confident to buy hair from you?
"We are direct processers of the Indian hair and clients do not have to worry too much to order from us. Because we are providing 100% quality assurance on Remy Virgin Indian Hair. Within 5-day shipping, and if any kinds of problems occur like shedding, tangling or dryness or any kinds of quality mistake, they can always resend it back to us and we exchange the goods immediately or we will" Again he raised his voice" re-fund the amount without asking a single question!
It's our quality promise, sir!"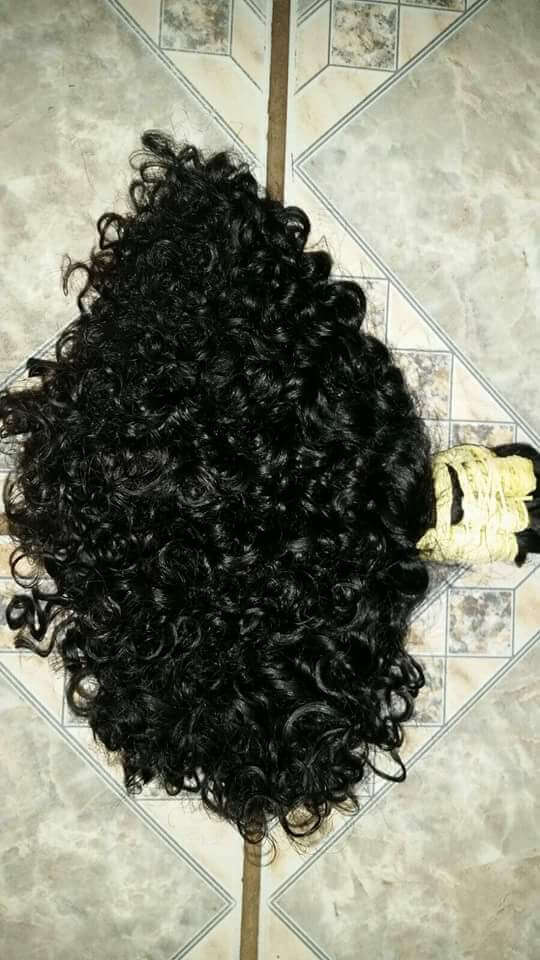 Tell us about Bhoomi Hair in the year 2020, how will it look like? "Day by day we are capturing new clients and our aim is to reach all wholesalers worldwide. Defiantly we will achieve our goal by 2020 sir."
Tippesh thank you so much for the interview, it was a pleasure to talk to you and to share your story with our website and YouTube channel visitors and success in this beautiful business, described by you as the business of the black gold.
You have a dream to launch your own hair store, or your hair sales are lacking behind expectations. What can you do? Give it all up and let others succeed? Wouldn't it be great to talk for 10 minutes with somebody who not only understands the hair extensions business, but who can help you with advice too?
You are not alone, you can always call me, I have blocked some time in my calendar already. I am waiting for you! Call me, Stefan