Hair Extensions Business Ideas United States of America
The Hair Extensions market outlook for: United States of America
Main developments for Hair Extensions Business Ideas United States of America:
• Domestic consumption of hair extensions and wigs in first four months ´15 shows strong increase (+18% growth) measured against ´14
• Search for hair extensions and wigs are stable the last two years, (peek for wigs around Halloween)
• Increased demand foreseen for both Brazilian and Peruvian hair extensions but for last three years reduced interest in Indian hair extensions
Based upon insight from keywords visitors Google one can predict the future interest and use this to find Hair Extensions Business Ideas United States of America. Actual trade data from the United Nations shows the evolution and size of the domestic demand of the human hair extensions market (import minus export shows domestic demand). This information is very useful for your business plan, but should be made tailor made to your own situation with more detailed information. If you want to stay informed about the best deals for you and your clients every day,
check here
!
Is the American client looking for hair extensions or human hair wigs?
Source: Google trends
Remarks: Except for the "Halloween" effect for human hair wigs, the search for both types of hair fashion is stable and evolves the same the last years.
What are the hottest items of Hair Extensions Business Ideas United States of America:
Source: Google Trends
Remarks: The Brazilian hair extensions are strong in demand, as the same goes for Peruvian hair extensions.
Evolution demand for hair extensions in USA
Source: Tradecom database United Nations
Remarks: The last two years the domestic demand for hair extensions was stable. There is a decline in the share of hair imported from China, was 80%  in 2012 but decreased to only 71% in 2014, Indonesia keeps on growing.
Where does the hair comes from?
As China is getting less important as exporter of human hair and wigs, some other countries are finding their way to the US hair market. In the table below you´ll find the six most important new export countries in 2015. In millions us dollars.
Use this information if you have to write your business plan for your own hair extensions shop or if you plan to expand your hair extensions wholesale business.
You have a dream to launch your own hair store, or your hair sales are lacking behind expectations. What can you do? Give it all up and let others succeed? Wouldn't it be great to talk for 10 minutes with somebody who not only understands the hair extensions business, but who can help you with advice too? You are not alone, you can always call me, I have blocked some time in my calendar already. I am waiting for you! Call me, Stefan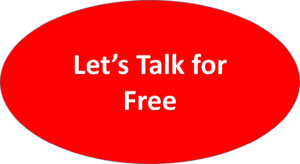 How to Make Money in a Business that´s Still Fun!
Every day women all over the world buy hair extensions, Straight, Wavy, Curly … just the hair extensions that makes them look the way like they should, beautiful. And now your side of the story, every day people are selling hair extensions, weft, clip in, feather… just the hair extensions that make their clients look best and why won´t you be the one selling?