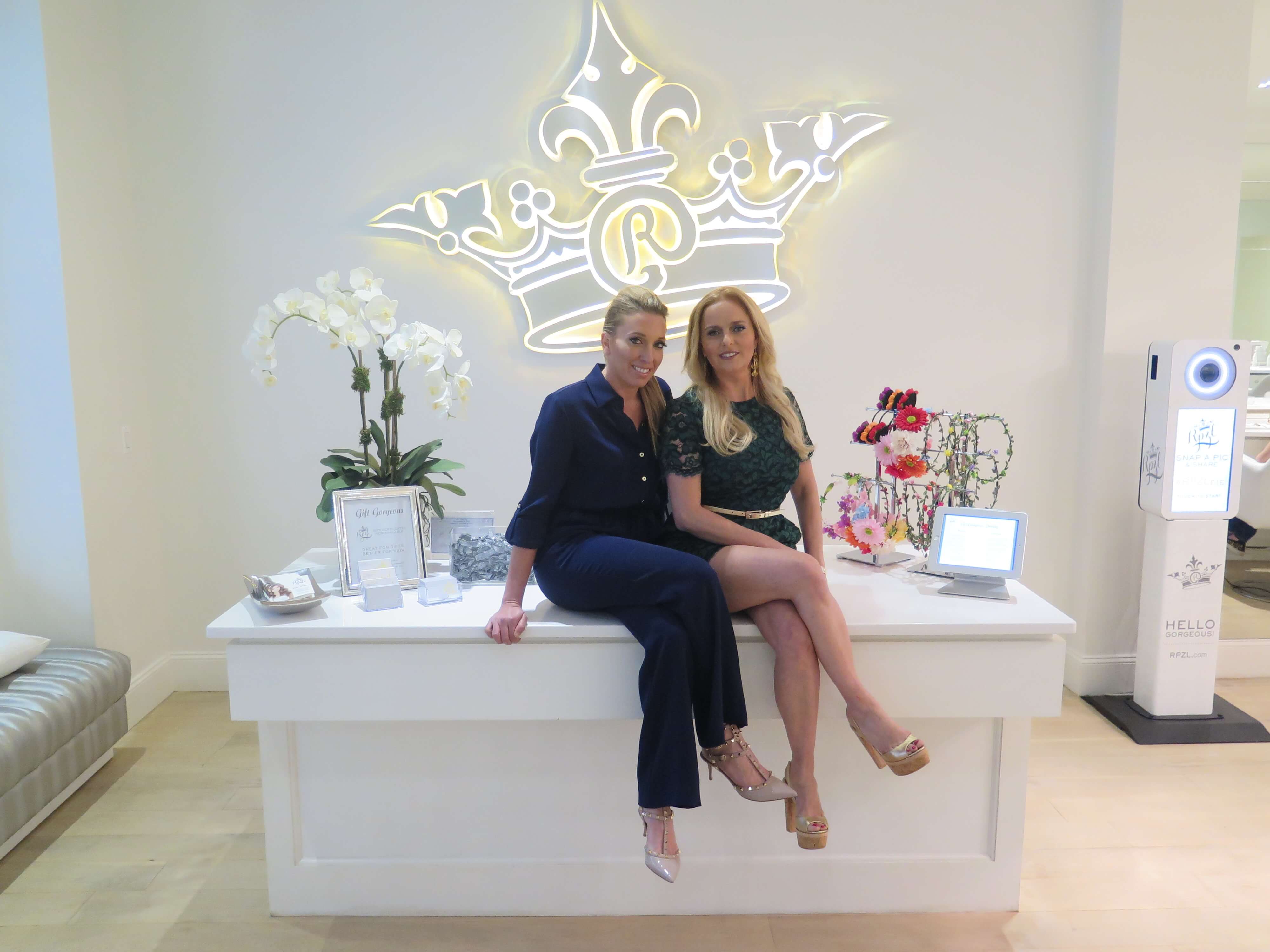 I work hard to maintain a healthy work and family balance.  I think this is something all working moms (and dads too) struggle with.  Sometimes when I am at work late, I think I should be home with my two little gorgeous girls or when I am with my girls, I feel that I should be working.  Fortunately, I don't require a lot of sleep so that helps and also like most working people, I sacrifice time for myself. Lisa Richards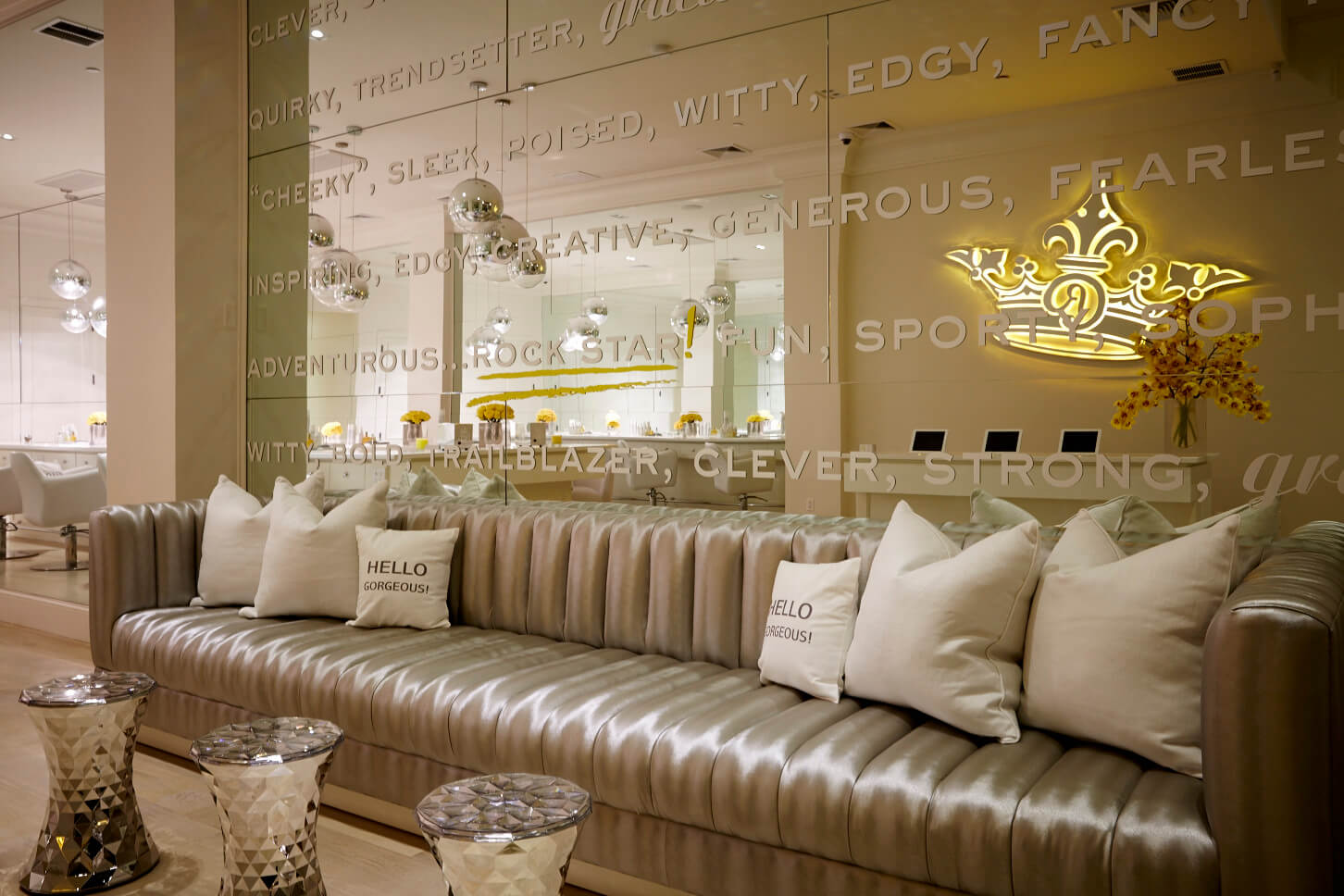 In April, 2016 I had the honor to interview Lisa Richards, who together with Monica Thornton, is the founder of the gorgeous,  industry-leading customer service RPZL Salon and Hair Extensions Store in New York.   My first question to Lisa was: Who or what is your source of inspiration and why? Lisa answered: "There wasn't a single place in the world to get same day hair extensions. Additionally, they were expensive, the quality of hair was subpar, it was damaging to your hair and it took upwards of 5 hours after waiting weeks to return from your initial appointment (consultation and color match service) where you had to pre-pay for your hair. Monica Thornton (my co-founder) and I were determined to find a way to save both time and money on world-class hair extensions. Together, we fixed the glaring holes in this explosive market by applying cutting-edge technology via RPZL's ultrasound machine (sound activation), which decreases application time and does not use damaging heat, while improving both quality and accessibility to this transformative experience.  And, unlike traditional salons, which rely on other companies to supply their extensions, we make our own hair extensions using 100% Virgin Remy human hair, which is the highest quality hair available. That is an essential to obtaining a gorgeous natural look." Followed by my second question, how did you come up with the idea of a glamorous salon like RPZL? Lisa: "Since we were focused on being the first beauty company to introduce and combine technology, our inspiration was a girly looking apple store.  RPZL's flagship 2,000 -square-foot space is glossy white with hints of silver, futuristic, and definitively girlie. Plush chairs surround a white quartz countertop set with vases of cream-colored roses and hydrangeas.  I'd best describe it as simple, clean and open with a minimalist and welcoming look and feel."
What is the mission statement of RPZL, what do you want to achieve for your clients
? "To be the thought leader in the hair extension space by providing world class hair extensions and customer service, while exceeding our clients' expectations at all times.  We both love having a space where thousands of girls (and some boys too) look and feel gorgeous!  Our gorgeous girls walk out of RPZL taller, they negotiate tougher and can blind opponents with a toss of their perfectly coiffed hair.  Gorgeous hair is empowering!  Our goal was to give women confidence in a fun, social and safe club environment. "  
The salon is GORGEOUS as the pictures on this page show, so my next question to Lisa was, did you design the salon yourself
? "No "Lisa said "Fortunately, two of my best friends are
Andrew Petronio and Jaclyn Baldari
of
KA Design
, who are among the best designers in the world. All we did was share our inspiration, and get out of their way.".  
The interview was very pleasant so I started  to ask more daring questions to Lisa. Like what was your biggest success up till now and what could have been better?
  Lisa replied without hesitation. "We are focused on our new business plan, a good entrepreneur needs to have the ability to pivot from an original plan when new opportunities present themselves, by taking a modern day concept and deploying it with an old-school business approach as have other successful beauty product lines, quickly scalable, increased revenue, higher profit and margins. As a first to market leader in 2015, product demand and brand was successfully established.  Next, RPZL's tri-fold business model will expand and quickly grow to include other hair extension applications, hair extension care products and accessories.  Our Initial focus will be on clip-in and pony extensions via both e-commerce and B to B.  The only thing I would have done differently is raise more capital in the beginning to offset the larger inventory that would be required for both e-commerce and business to business."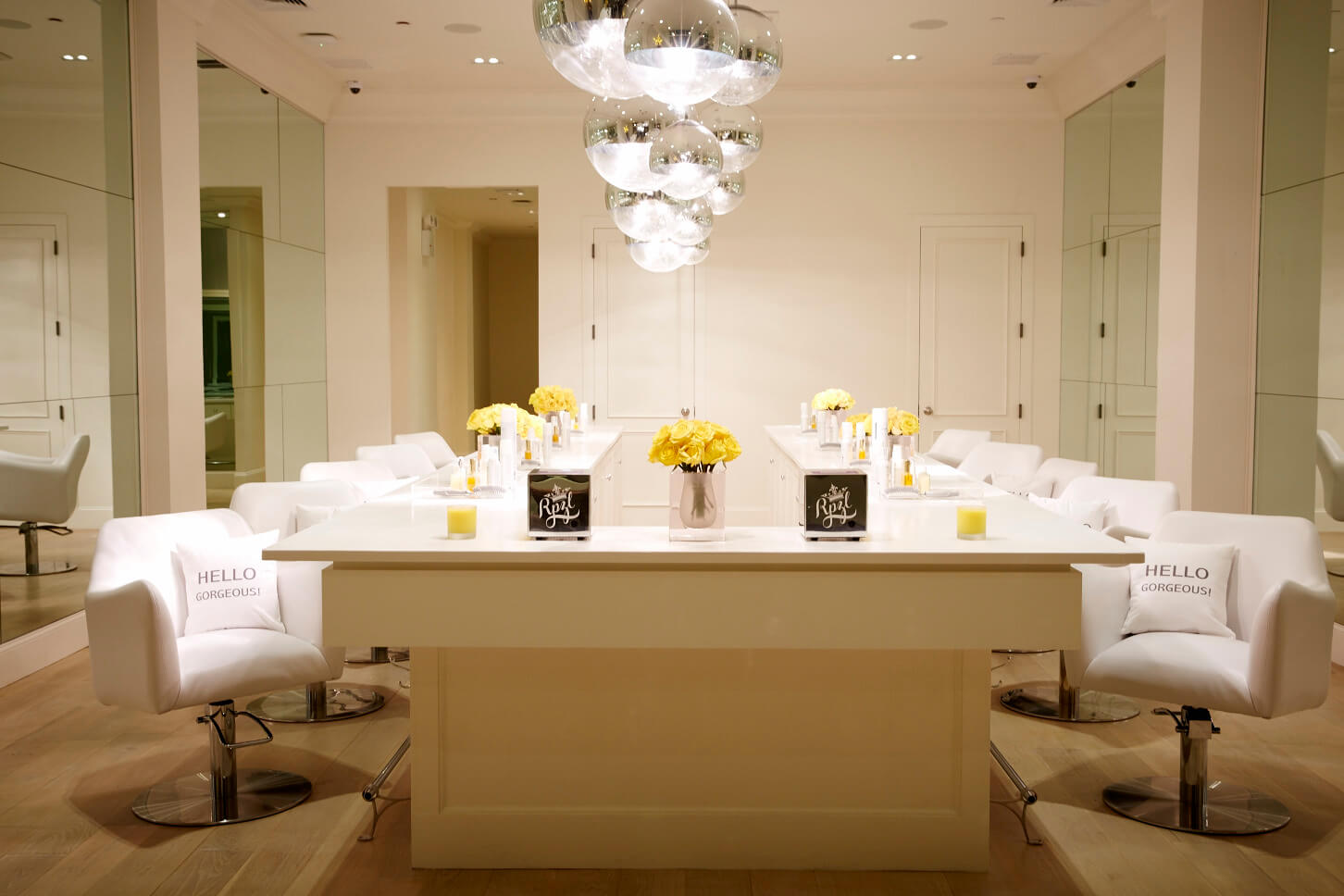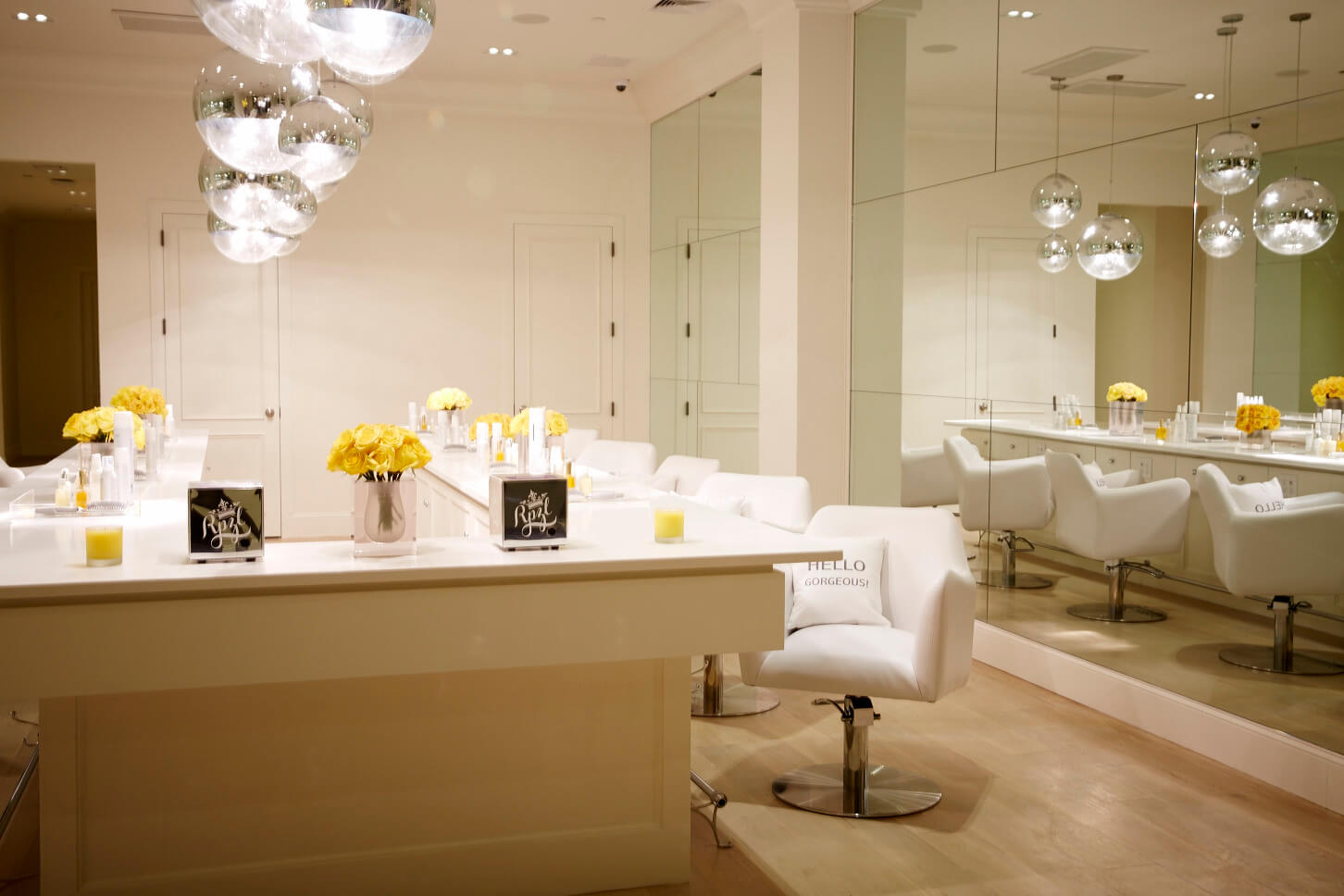 You have been in quite some TV programs to promote RPZL, how can somebody who has less experience in marketing like you manage to get this kind of exposure too. Do you see alternatives?  "It would be very difficult.  I have been in marketing, branding and pr for 15 years and have the experience and the connections.  I would recommend that you either partner, if you are looking to have other founders, with someone with an extensive marketing background or hire an outside marketing/branding/pr agency.  Marketing is an essential key to any business.  I have seen many strong ideas fail, because companies were not focused or effective with marketing.  Also, market on day 1 and frontload your marketing dollars.  If you can get a client in the first month, you can grow your revenue quicker, it is all about customer sub months. "
How do you manage to offer a very affordable price for a salon that looks so awesome while also offering that many ways to pamper your clients? "Unlike traditional salons, which rely on other companies to supply their extensions, we make our own hair extensions using 100% Virgin Remy human hair, which is the highest quality hair available.  In addition, we developed both a technology and technique that reduces the time by 75%.  As such, we are able to have a very high-end salon, with the best customer service, the highest quality hair at an affordable price in this luxury category.  "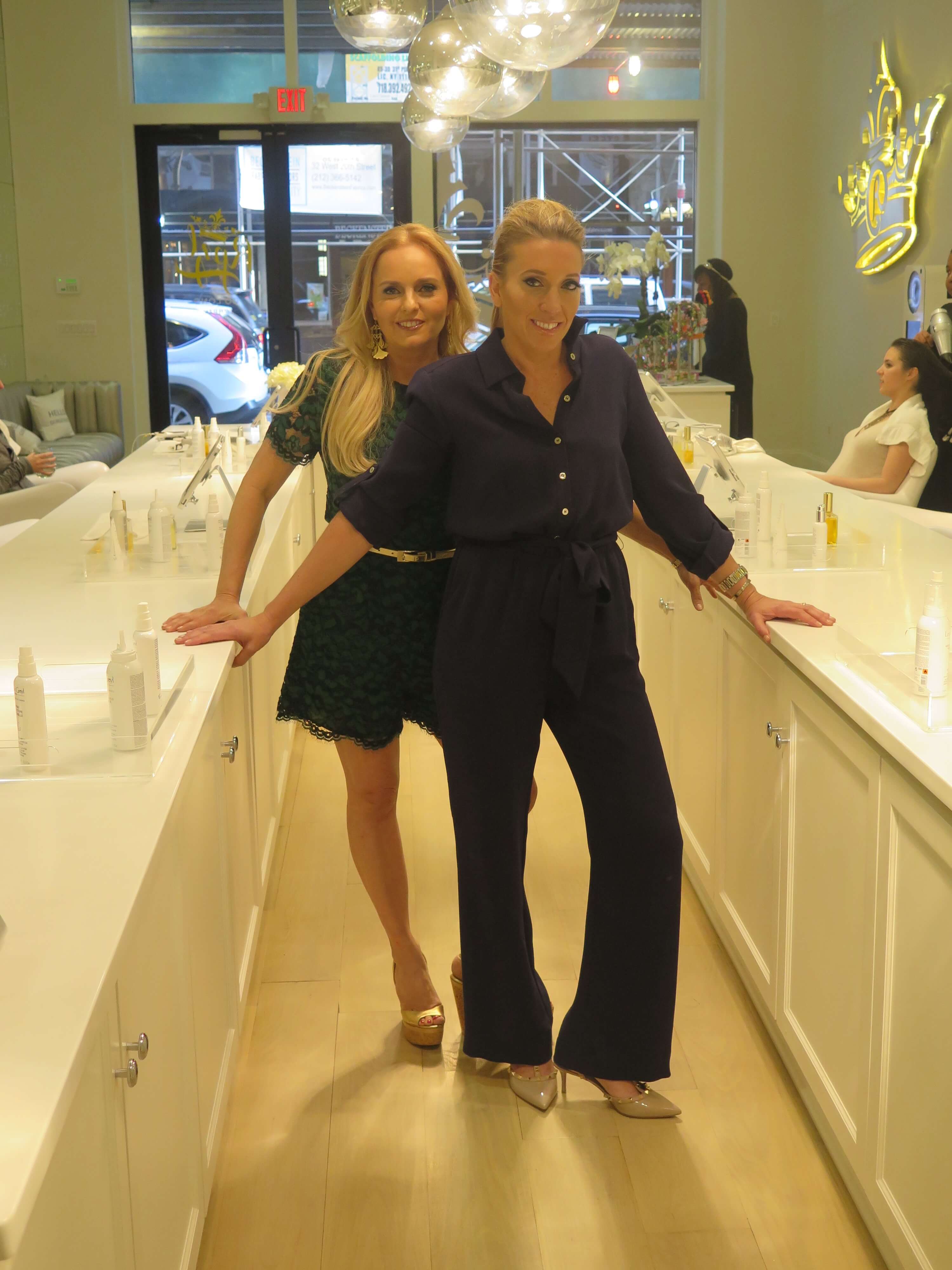 So I continued and asked Lisa what is your view on the hair market in the next 5 to 10 years ? "Hair extensions are the fastest growing service in the hair industry.  Annual Growth for hair extensions in the U.S is 3.6%. According to the PBA, the past two years have seen a 28.5% increase in the number of U.S. salons that offer hair extensions.  I see the 3.6% annual growth continuing at the same pace for the next 10 years, leading to every full service salon offering hair extensions by 2026.  To me, hair extensions are where color was 20 years ago and color is now offered at every full service salon." Lisa, you have an impressive career in marketing, what would be your number one and number two tip for women in this business with less marketing experience to promote their hair selling business?  "The best tip is in-kind marketing (barter, barter, barter).  I have never paid for social media (one of the most effective word of mouth platforms) or affiliate partnerships.  Marketing has significantly evolved from when I started in the business.  It used to be more cost prohibitive, with ads, telemarketing, direct mail, print, etc..  Marketing is now less expensive, more effective and attainable, especially for start ups and salons when you focus on the key marketing tactics like press, social, word of mouth and digital."
At the end of the interview I got a very interesting promise from Lisa Richards to all of you who are now so enthusiastic about the RPZL concept and might consider to set up a similar business.  Because Lisa replied on my question, Are you open to work together with women who want to start a RPZL kind of salon in their own town?  
Yes, with both men (Adam Broderick was our first business to business partnership) and women, with our new RPZL Go Pro Program that lets high end, leading salons offer RPZL extensions with the training and marketing support of RPZL. Lisa Richards
If you are inspired and you want to start your own hair selling business check out our Hair Extensions Business Plan Templates and launch your business now!