Design your own hair extensions logo
Stand out of the crowd, you will if you have your own exclusive Hair Extensions Logo for your own brand. Find some guidelines from professional designers to help you in designing your own logo.
A good design should be:
Simple: On an ordinary day your eyes and mine get thousands or perhaps even millions of symbols, pictures and impressions to deal with. Your hair extensions logo should be simple enough for easy and fast recognition, and for people easy to remember and perhaps even your logo should surprise the viewer.
Enduring: Your logo will be the carrier of your brand, and you are in the hair business for a long time, so your logo should endure the test of time.
Versatile: Website, social media, business cards, packaging, a pen, you name it and it will carry your logo. Be sure your logo will easily adapt itself to all these different types of media, because as from the first day you started your business everything you do has to do about marketing. Tell your story to the world, at every possible occasion.
So how do you start to design your logo?
First of all, close your eyes and think about everything but a logo. Think about what your company wants to tell to her clients, think about hair extensions, think about everything except how your logo should look like. Think of your mission statement and your unique selling point.
Do some research, what kind of logo's do others use, what do you like about these logo's, what logo's do successful hair selling companies use.


A logo should have some mystery in it and should be unique, so do not use a light bulb if you have great ideas for hair extensions. The hair extensions logo should be original, you are not going to copy paste a business model and you do not copy a logo and change the color from somebody to create your own. After all, people should think of your brand and not somebody else's brand if the see your logo.
Drawing, now you take a white sheet of paper or your tablet and you make some sketches using what you learned in the two previous steps. Do not forget the first step, you are sharing with the outside world your ideas on how you want to help the client to feel and look good, just as you wrote in your mission statement. For the drawing part you can get your inspiration by other logo's, or try to look up some key words in a dictionary or search google Images. Make sure to keep all your previous drawings. They also might become a source of inspiration.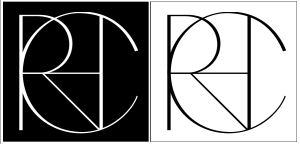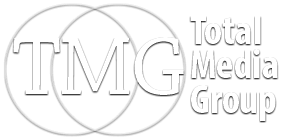 If you use a mind map you can be creative and work in a structured way at the same time.
Tip:
If you use a grid instead of a white piece of paper, you can draw perfectly symmetric figures, and unless you are a master in sketches on the computer, it helps most people to trust their initial ideas on paper.
If you are used to work with Photoshop you can copy and paste your logo into this beautiful tool. Be sure to take into account the different monitors or screens your logo will be visible on, and think about the resolution. With a smart online course you can let Photoshop work for you.
If you use letters, take some time to think about the typography, you can choose from creating your own custom typeface or adapt an existing one. Keep it simple. Make sure the letter type matches the brand. For example, if you go for classy and stylish use fonts with elegant scripts, if you go for modern and innovation select a type that is big and powerful.
White space, believe it or not but if you use white space around your logo can be even more visible, so again less is more.
Make the logo work for you, so give if possible some movement to your design, in size, position and rotation of elements within your design.
Finally, leave as much as possible out of your logo design, the less elements the better. Remember people see so many things a day, you have to help them to remember your hair brand.
Drink a lot of tea
You shouldn't work on your logo without allowing yourself some rest. To design a logo is a creative process, and if you take the time to reflect or to ask others for feedback it works better. So better results if you do less!