Become a beauty expert
It's said many times, expertise sells. If you are a beauty expert you will not only understand the needs of your customers better, you can advise them better and they will trust you more. More trust means more happy people and thus higher sales. Higher sales without competing on price means more profit for you!
How to become the beauty expert
Beauty is about the complete picture. You cannot look gorgeous if the nails are perfectly done, but the hair is hopeless. So if you advise your potential clients on how to look and feel beautiful, you differentiate yourself from the others selling hair only.
Train yourself in the fields of beauty, this can be hair, nails or makeup. Know how to deal with different skin tones, be different because you add hair care products to your service offering. Great ways to not only service your clients better, great ways to compete on expertise instead of price.
Keep your margins high
If you only offer hair extensions, your potential client will only see the price of the hair. They will compare the price with other stores. People like to negotiate, and because you only sell a product they want to talk the price down.
How different if you are a beauty expert. Now you are no longer only selling a product, hair extensions. You sell an experience, you sell knowledge and confidence. Your client will get a true bundle deal, not three bundles of 14, 16 and 18 inch. No, you offer a top bundle of hair extensions, professional advice and thus you make the client feel comfortable. Now your client will no longer discuss the price, but the treatment you are going to offer. This means higher profit margins.
Easy to sell expertise
Follow a course on nails, make up or cosmetic or hair care products, there are online training's so you can educate yourself at the time and speed you can afford. Watch your expertise grow and use this to service your visitors and clients.
A few example trainings:
Scenting in Soap making
Everything you need to know to scent your soaps effectively.
Learn all about how to use various essential oils and fragrances in your soap, including how to combine scents for your own custom blends. Add personalized beauty products to your service offering.
Master the Art of Makeup on Global Skin Tones
Learn how to master the art of professional makeup application on global skin tones by Celebrity Makeup Artist Shalini
In this course you will learn all the secrets to applying your makeup or your client's makeup like a professional celebrity makeup artist on multiple skin tones and ethnicities. Understand the needs all colors of skin and broaden your market.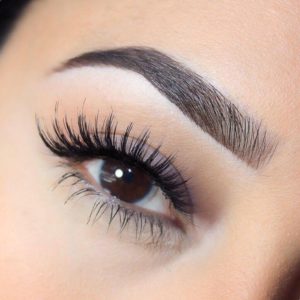 Eye & Lash Art
Advance your makeup artistry using bold color, layering textures, using homemade artistic lashes and artistic effects.
There is so much in the world to inspire the work of an artist. As a makeup artist, sometimes we want to get beyond the basics of pretty beauty makeup and expand our viewpoint with a more creative and artistic perspective. Thankfully, there are so many tools, both cosmetic and non-cosmetic that allow us to take a walk on the wild side at times and unleash the giant within us. In this course we invite you to free your mind and take an artful approach to your makeup application. Use your own vision and unique makeup personality to create looks that are unique to you and the energy you bring to the world of makeup.
Homemade Skincare: Ultimate Care for Anti-Aging & Dry Skin
How to make DIY, easy, effective, natural home remedies for anti-aging & dry skin care including sun damaged skin
Start you own anti aging brand
Add a new group of clients to your ideal clients, combine expertise on hair loss and other aging related consequences. Become different with a focus on the fastest growing client group.
PROMO CODE 15B2SCHOOL and get $ 15 off Udemy trainings (valid till sept 13th)
There are so many benefits to creating your own facial skincare you'll wonder why you didn't start sooner! It's easier than you think and anyone can do it. This course gives you all the skills you need to create a complete homemade facial skincare regimen.
You will learn detailed information about making, using and storing your skincare creations including cleansers, steam, mask, toner and moisturizer. You will also learn what else you can do for ultimate beauty and radiant health.
Do not forget to adapt the style of your website too, your marketing message should change from product pushing to messages about beauty expert or consultancy. Make sure to increase your price, you are worth it now!